Custom Clip Art Request
I was very excited to get a custom request from Amber, a realtor.
See below for more details!
Do You Need A Logo?
Click the button below to get started.
Initial Request for Custom Clip Art
Amber: Hey Lauren! Here are some pictures of me. Could you make the dress red, or have red in it? My company's colors are black red and silver, so something I could match with those colors preferably. Thanks so much!

And I like her holding the keys too!
Lauren: Hi Amber! Here is your initial design - please let me know how you like it! If you need any revisions please let me know.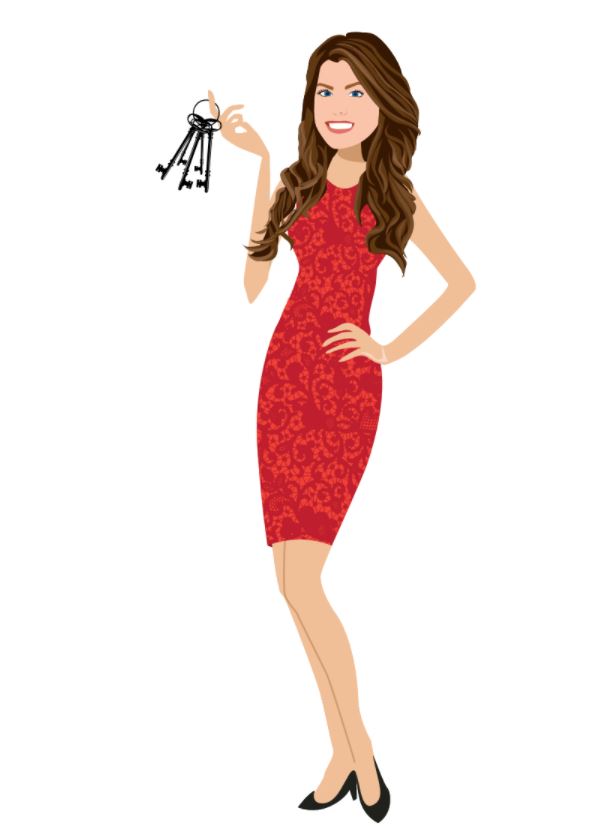 Final Design of Custom Illustration
Here is the final design that Amber approved. It is a beautiful vector illustration of her in her profession as a real estate agent.
Do You Need A Character Logo?
We have everything from beginner to premium design options.
For premium personalization.