Custom Clip Art Request
I was very excited to get a custom request from Brittany to illustrate Spencer, her Goldendoodle.
See more details below!
Do You Need A Logo?
Click the button below to get started.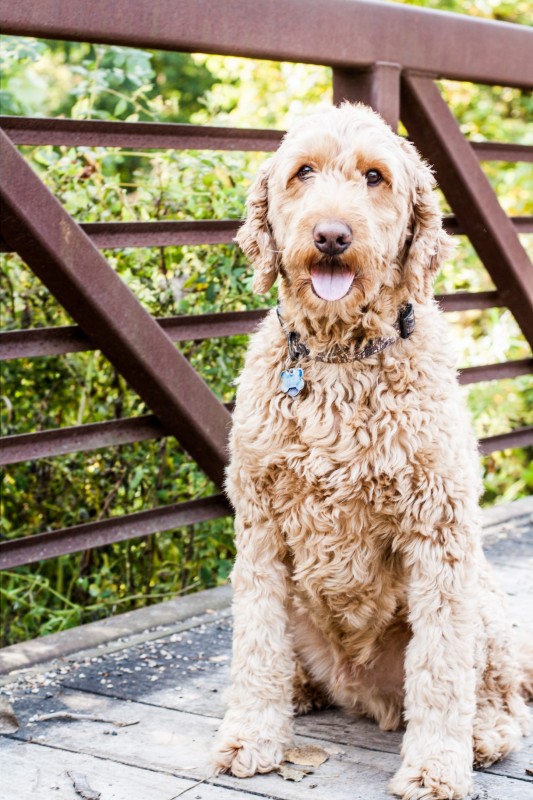 Initial Request for Custom Clip Art
Brittany: Hi, My name is Brittany and I'm the owner/writer at spencerthegoldendoodle.com. I recently switched my blog over from blogspot to wordpress and would love a new custom logo for my new site!

I would like the bandana to be blue/light blue (close to the color scheme of his website).

Lauren: Hi Brittany! Of course, I'd love to help you with this design. :)
Brittany: Wonderful! Look forward to working with you.
Final Design of Custom Clip Art
Here is the final design that Brittany approved. It is a beautiful vector illustration of her dog, Spencer the Goldendoodle. This type of design works wonderfully as a logo for doggie daycare, pet boarding, or a pet grooming business.
Do You Need A Character Logo?
We have everything from beginner to premium design options.
For premium personalization.