Do Designers Really Need a Blog?
I debated for nearly a year on whether or not I really needed a blog.
After all, I was focused on creating and wanted to spend the majority of my time and energy making things. If you're a designer, I'm sure you can totally relate.
See more details below!
Want more?
Subscribe to the Live Webinar series or the podcast and never miss new content.
_______________________________________________________
WATCH THE VIDEO
Click the button below to watch the entire video!
_______________________________________________________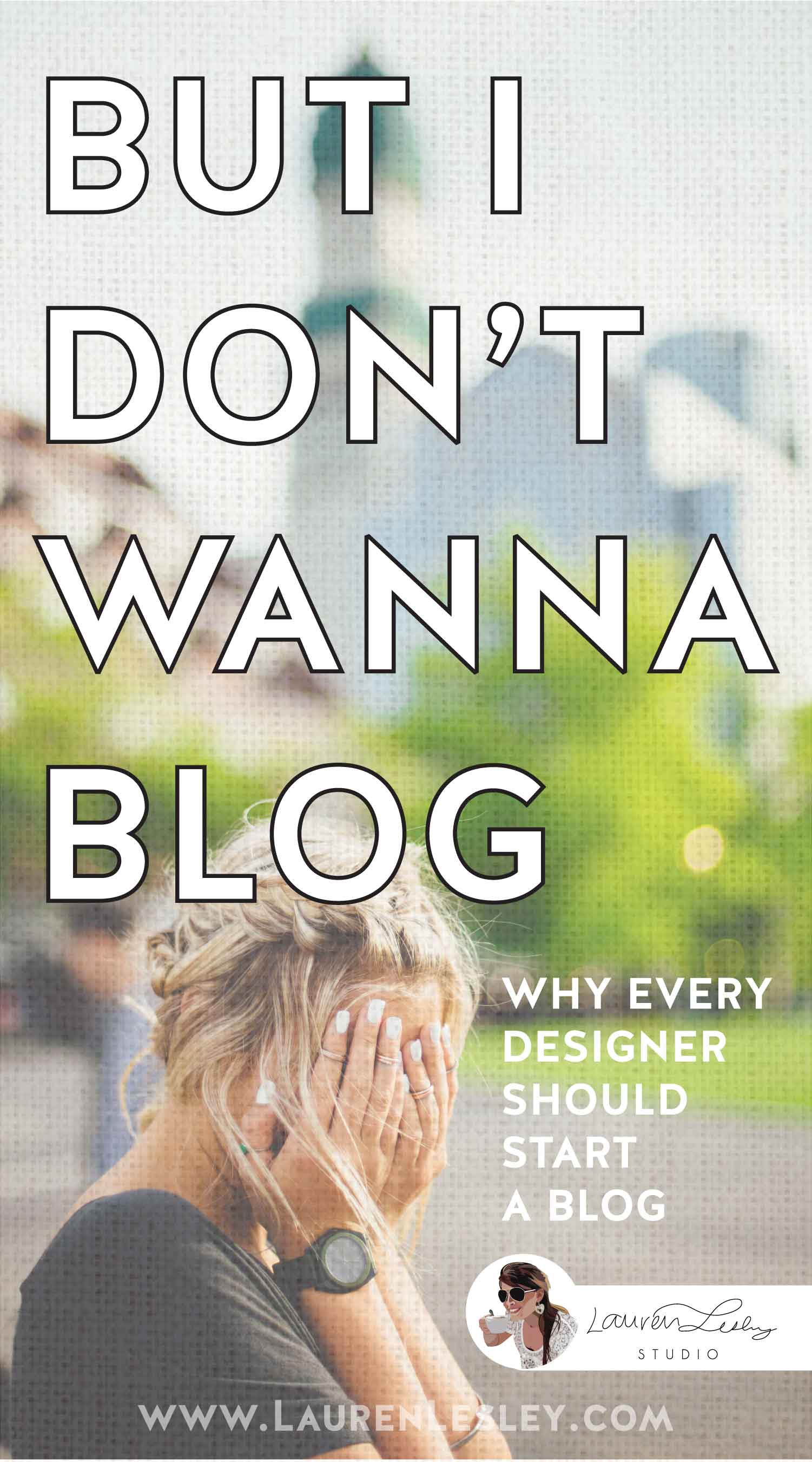 Designers are different. While most people think that bloggers lead a glamorous lifestyle popping around town drinking a vanilla latté, laughing with their friends, and dabbling around on their beautiful Mac for a few hours a day... Designers understand how much work goes into it.
We get it. Designers spend hours in the office researching for photoshoots: trends, the right colors, which props are perfect yet fit the budget - down to every last detail!
We've lugged around a car full of crap, multiple changes of outfits, make up supplies, and soo many 'just-in-case' props, trying to snag the perfect location with the perfect model in the right lighting and so on. It's definitely fun, but it can also be grueling.
On top of that, designers are used to being behind-the-scenes with the photographer giving direction and making their vision come to life. We don't want to be the center of attention!
But we love to create and obviously we want the whole wide world to know about our work. So do we realllllly have to blog?
Why Is Blogging Important?
1.) Increasing Website Traffic
Let me guess. You are a designer (or a creative with an entrepreneurial spirit) who got super pumped about kicking your side hustle idea into gear. You spent weeks developing your idea, designing your website, describing your services and publishing your creative products. You mayyyybe even posted about it on social media once or twice. And....? Crickets.
Ugh, that's the worst! And *hand raised* that's definitely been me. So what's the deal? Does your product totally suck? Is your website ugly? Do people not like you? I can pretty much guarantee that ZERO of those things are true. The RIGHT people just don't know about you or your awesome design services yet.
You've gotta somehow connect with your audience, your tribe, your future customers. But how?
It's all about SEO, honey.
SEO stands for Search Engine Optimization. Google Analytics is a great resource to first brainstorm all the keywords you need that are relevant to your products and services. The more you use the right keywords the more keyword density you'll have and the more you'll show up in search engines. Which brings.... DAH-dah-da-DAA... potential customers!
So what does that have to do with blogging?
Allow me to tell you :) A blog is like an endless stream of keyword possibilities. Imagine you are a Graphic Designer designing logos for rock bands and you post 5 blog posts per week. All of those blog posts contain keywords such as "Band Logo," "Logos for Rock Stars," "Branding for Lead Singers," etc. After awhile those blog posts ADD UP to a ton of keywords. Your website becomes keyword dense and starts creeping up in the rankings to the first page of Google! That kind of exposure is insane for your business.
Check out Raney Day Design's post on how much blogging increased website traffic in their study. On average, they saw 47% more site visits, 46% more unique visitors, and 54% more page views.
Lauren Hooker, of Elle & Co, also gives a really in depth explanation of how much website traffic increased based on the number of times a business published a blog post. Check out her stats below!
2.) Growing Your Brand Online
The 2nd reason why blogging is important boils down to customers getting to know you. More and more, people want to buy from someone they feel a personal connection with. When you put yourself out there online it creates the space to gain raving fans!
Now, that doesn't mean you start blogging about your dog, your boyfriend, and how unfair your day job is. Nope! Call your mom for that. It DOES mean that you blog about relevant design topics that bring your audience free value via >> the vehicle of your own adorable personality. Be yourself, but stay on topic!
3.) Repurposing Content
The really great thing about blogging is you can repurpose content across many different mediums. When you sit down to blog you have the opportunity to organize your thoughts around a design topic and share what you've learned.
For example, I wrote a blog post about Ultra Violet, the 2018 Pantone Color of the Year. After writing the blog post I knew exactly what I was talking about. I got my thoughts "onto paper" and was able to repurpose that topic as a Webinar Episode on FB Live & YouTube and as a Podcast Episode on iTunes & Spotify. I was also able to share my imagery on Pinterest, Instagram, and Facebook reaching a whole new range of audiences there.
4.) Sharing Your Work
Once you start gaining customers you can easily create a blog post template that shares your design process. For each new customer, plop in the specifics, change out the images, and voilá! You have scheduled blog posts for weeks.
Customers looove seeing your design process. Always keep this rhythmic method:
Here's an example of how I do it.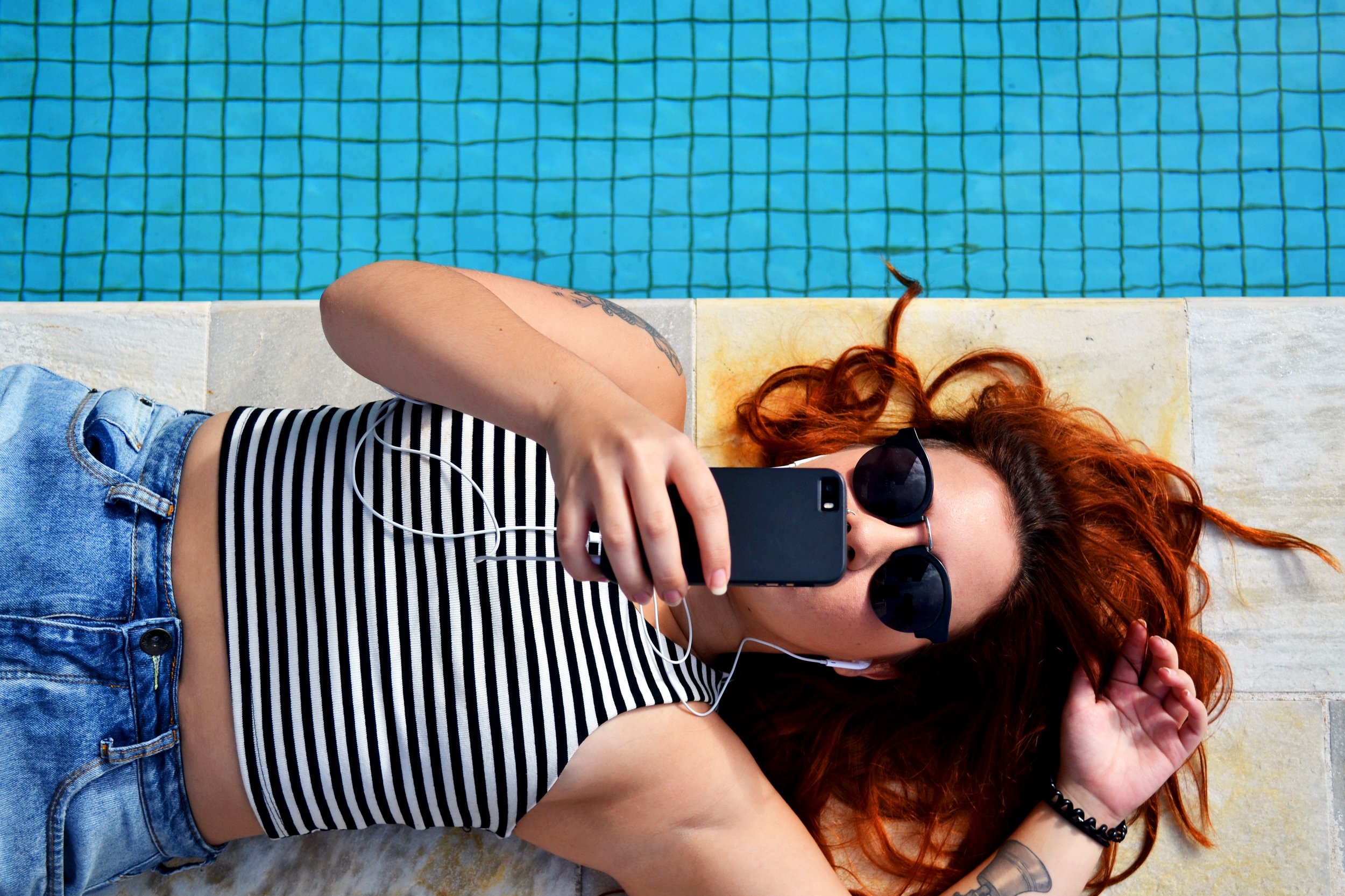 TOP 10 BLOG POST IDEAS FOR DESIGNERS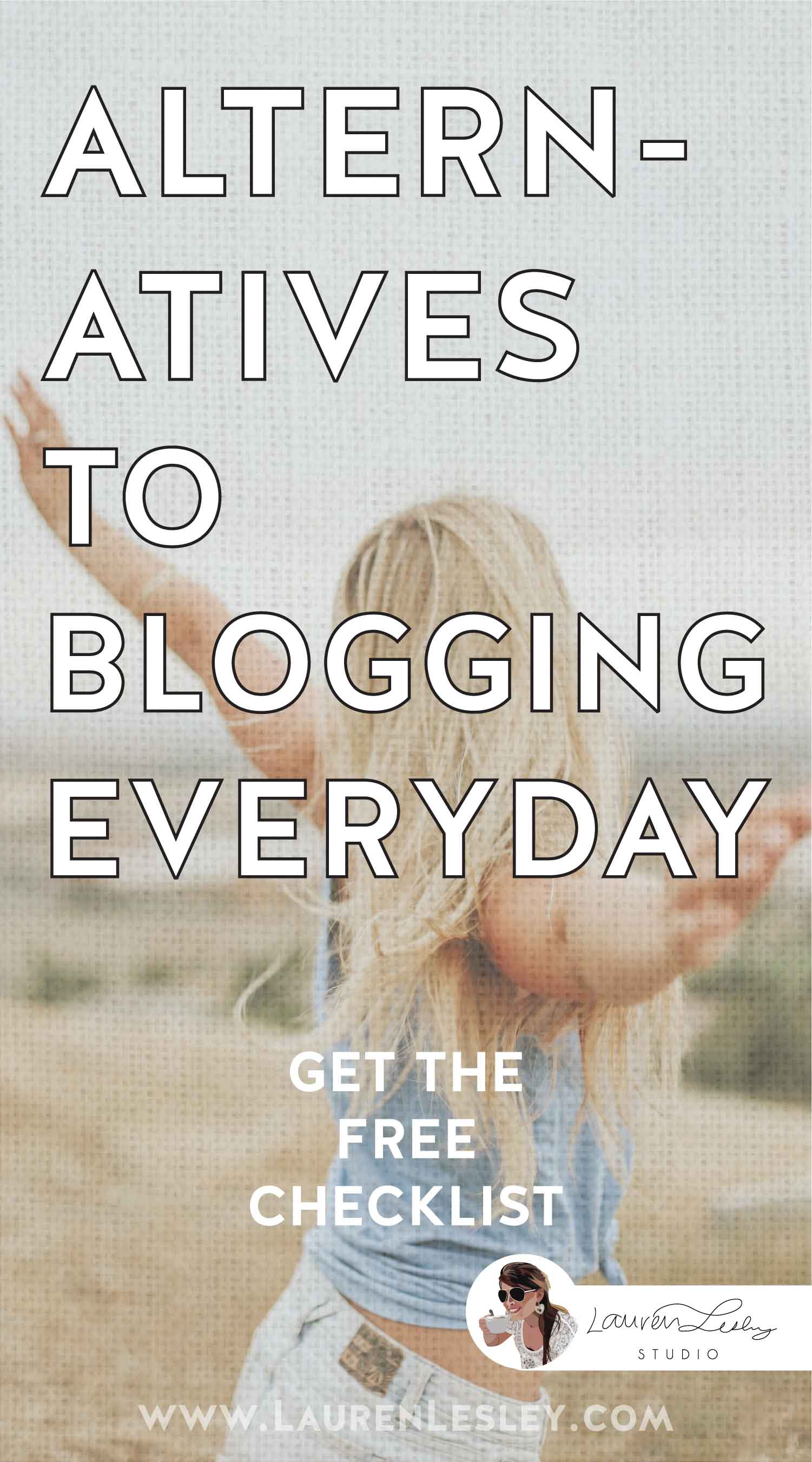 Thankfully, There Are Some Alternatives to Blogging
You absolutely need to be focused on sharing your design work and creating regular content. Otherwise, no one will know you exist! And if they don't know, how can they buy? Um, yeah.. they can't.
But if blogging just ain't your thing... here are some other ideas of how you can connect to your own unique design tribe.
See below for the complete checklist!