Custom Portrait illustration Request
I was very excited to get a request from Christie to surprise her friend Julie with a custom image for her birthday!
See more details below!
Do You Need A Logo?
Click the button below to get started.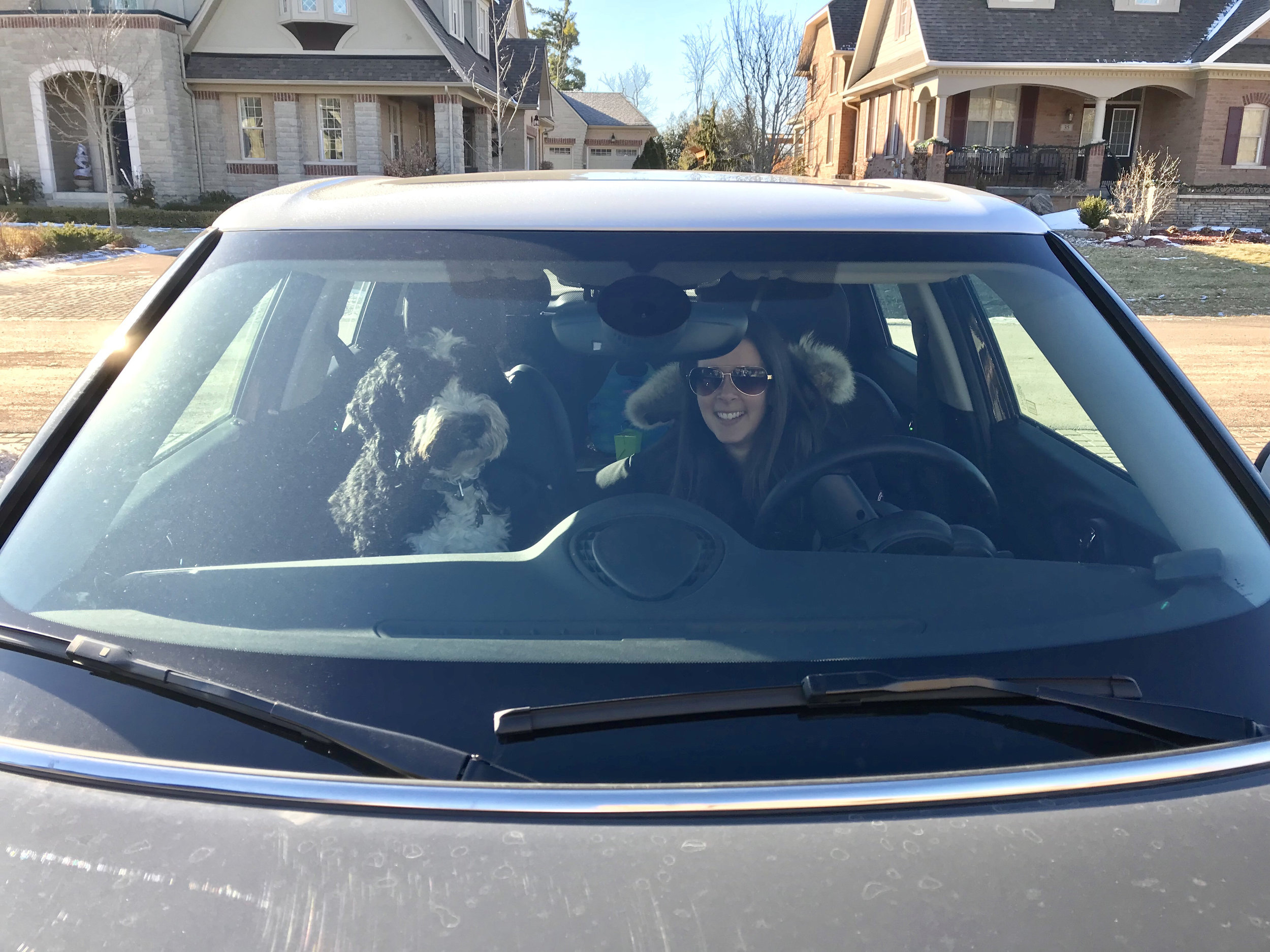 Initial Request for Custom Portrait illustration
Christie: Hi there,
I'm looking to have a gift made for a friend of mine. I was hoping to have the illustration be of my friend driving her Mini car with her dog sitting in the passenger seat like a human would. My friend is in LOVE with her bernadoodle "boomer".

Lauren: Hey Christie!
I can definitely do something like that for you!.

Christie: Great! Let's do it! It's a gift for her 40th😊
Final Design of Custom Portrait illustration
Here is the final design that Christie approved. It is a beautiful vector illustration of her friend Julie in her mini with her dog. This type of design works wonderfully for birthday gifts and invitations.
Do You Need A Character Logo?
We have everything from beginner to premium design options.
For premium personalization.